adidas #openallwinter. Global.
Be sure, NOTHING IS FAKED! I directed and helped develop the creative on this project for 6 months. It was insane to work with the athletes: Haley Ashburn (Highline), Jean-Baptiste Chandelier (Paragliding), Junhee Han (Ice climber), Peter Salzmann (Base-jump), Guido Unterwurzacher (climber), Stefan Moser (Freeski) Alexandra Schweikart (Ice climber).

This was a massive collaboration of athletes, outdoor production companies, adidas and commercial film peeps. Every part essential to the end result. It was shot over three weeks in the Austrian alps, Swiss alps and the Italian Dolomite's.

The film kicks off the adidas #openallwinter 2015 campaign.

A film for Adidas Outdoor: Roland Symons & Christina Voellinger
Produced by Stopp Content/Anna Adamson & Sarah Grey + Pinc solutions/Andreas Keller
Shot by Dop Jo Eken Torp + Timeline Productions/Franz Hinterbrandner & Max Reichel
Edited: James Rosen @ Finalcut, London
Sound design by Eric Thorsell @ Stopp
Stills photographer Michael Meisl
All post-production by the Stopp team in Stockholm.

Thanks to all others people involved. It was insane in every thinkable way!



Shots.net contender 6th. of November (Nice!)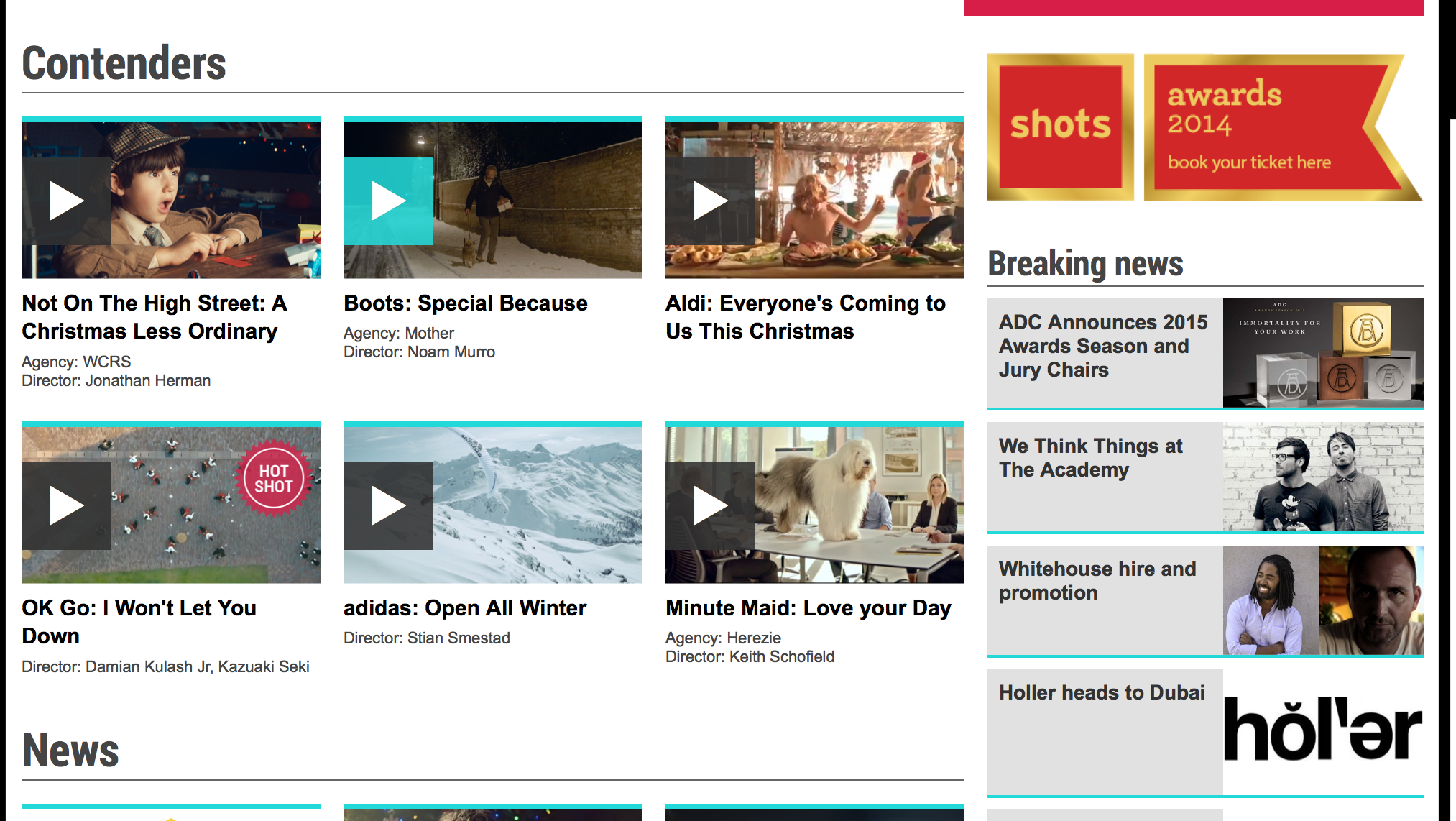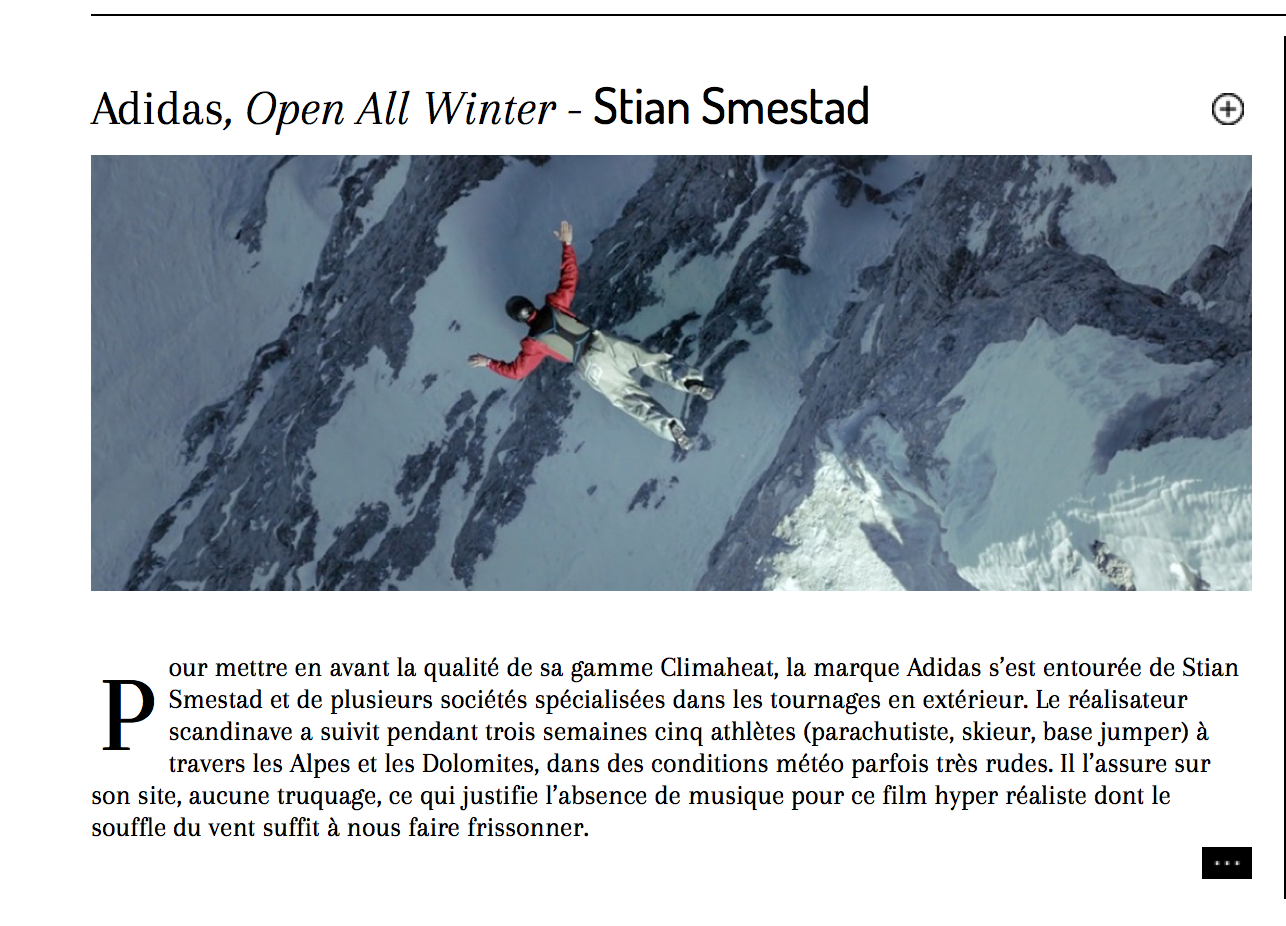 Thanks to Fubiz for showing it up!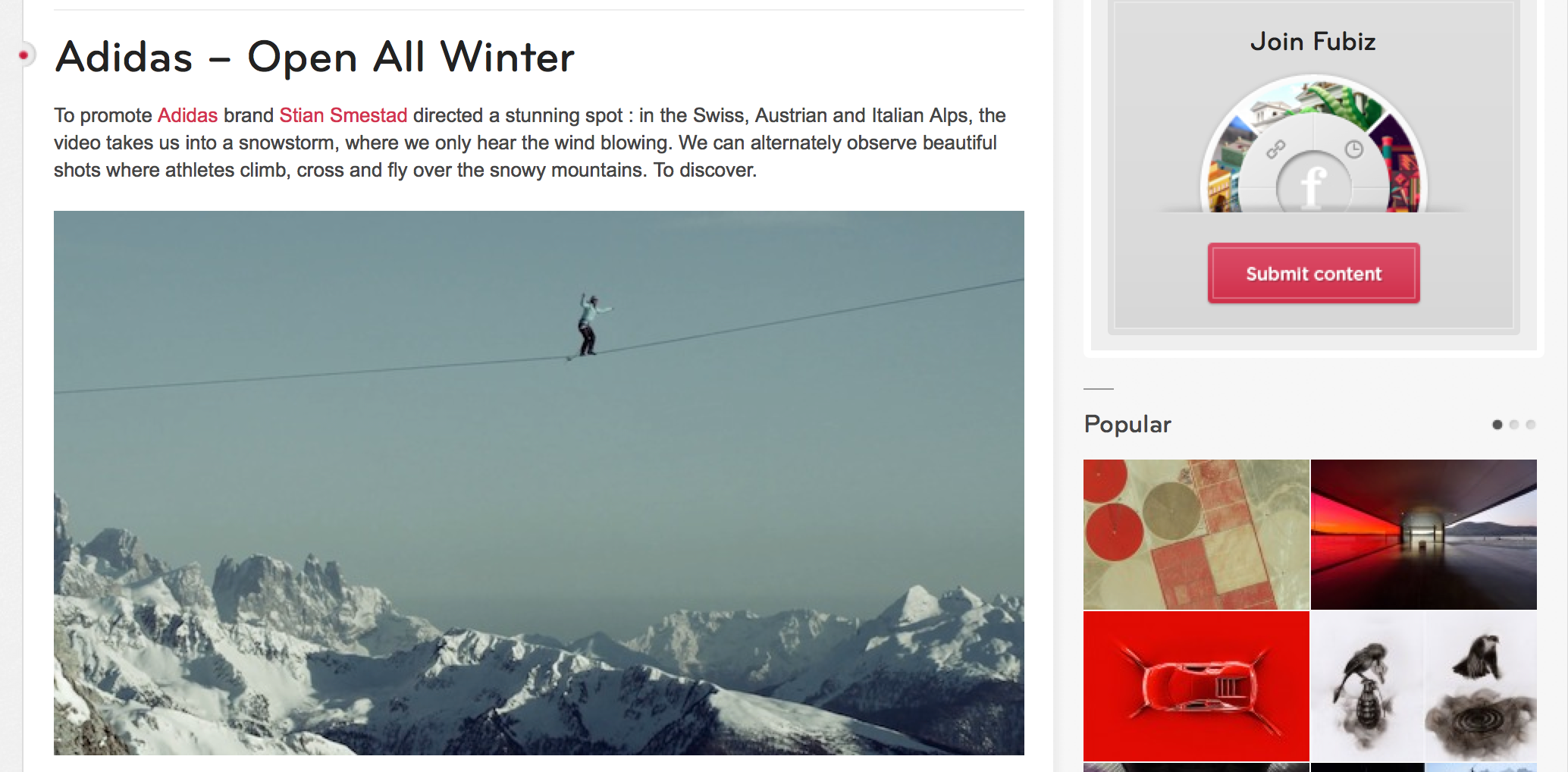 Waaat newsletter.